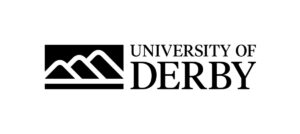 The University of Derby provides extensive business support. Below are just some of the ways in which we can help your organisation.
Enscite
Enscite offers funding and support to small-to-medium sized enterprises (SMEs) in the aerospace, rail, and automotive supply chain.
Learning Labs
This series of workshops provides tools and techniques to support business growth. Workshops are delivered online by our team of experts, with a focus on areas such as marketing, strategic planning, finance and operations.
Grant funding for graduate recruitment
Employing a recent graduate for a project can help improve competitiveness and productivity. With our Knowledge Exchange and Innovation (KEI) fund, we provide support towards the cost of employment.
Find out more here
Innovate 4 Rail
This project has been created to stimulate and support innovation and drive productivity among SMEs in the Derbyshire and Nottinghamshire Rail Sector Supply Chains.
You will be provided with practical assistance across a range of technologies, to help develop new products and solutions for the rail industry.
Find out more here.
Management and Leadership Skills Development
The University offers two programmes designed to help those new to management, as well as senior leaders.
Leadership and management skills for new leaders
The Smart and Inclusive Leadership (SAIL) programme is suitable for aspiring leaders, graduates, supervisors, and managers. Learn how to build resilience in yourself and others, so that you can create positive impact within your organisation.
SAIL is funded by the European Social Fund and delivering partners, meaning participants can attend without any cost to their organisation. Find out more here.
Senior Leadership Programme
Help to Grow: Management is ideally suited to senior managers and leaders, providing an opportunity to boost your organisation's performance, resilience, and long-term growth. Participants develop a tailored growth plan to lead their business to its full potential.
Find out more here.
 STEM Skills
Advancements in technology and the working environment have meant digital, analytical and problem-solving skills have become increasingly important. Eligible SMEs can join the 'Branch out in STEM' programme to update these skills, helping create reports, plan finances or carry out other numerical tasks with much greater confidence.
The Branch out in STEM programme is funded by the European Social Fund and delivering partners, meaning participants can attend without any cost to their organisation. Find out more here.
Institute for Innovation in Sustainable Engineering (IISE)
The Institute focuses on sustainable engineering solutions, offering an array of specialist equipment and research capability as well as access to funds in support of specific projects. Find out more here.
Apprenticeships
Apprenticeships are a great way of embedding new skills and growing talent within the workplace. They combine practical on-the-job training with academic learning that's relevant to your apprentice's specific role. Find out more about our opportunities here.
Work-based learning
We provide work-based learning in many forms:
Bespoke courses and programmes
Scheduled, professional courses
Accreditation – adding value to your in-company programmes
Innovation and knowledge transfer
Customised online learning platforms
Find out more here.
Contact member:
University of Derby Enterprise Centre, Bridge Street, Derby, DE1 3LD
Profile last updated: 2022-05-09 03:28