Voith Turbo Limited - Silver Member
Membership status:
Silver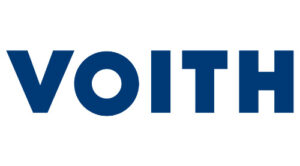 Voith Turbo UK
 The history of Voith in the United Kingdom dates back to the year 1962, when the first subsidiary of Voith Turbo in Glasgow was founded. Since then, Voith has been deeply rooted with the United Kingdom and offers a range of state-of-the-art products and services for the Rail Industry.
The Voith Group is a global technology company, represented in 60 countries, 5.9 billion turnover with 21,000 employees. With its broad portfolio of rail systems, products, services, and digital applications including –
Couplers
Dampers
Transmissions
Gear Units (Final drives)
Cardan Shafts / Couplings
Railpacks
Voith Service
Our mission is to keep your vehicles running. Through our customised services and smart service solutions. Being a part of your business and helping you run your operations efficiently is what drives us.
This focus on customer needs and our experience as an established system and component supplier for rail vehicles make Voith your ideal partner for efficient operation. With more than 150 years of reliability and quality, we are partners you can depend on.
Voith Turbo UK service offering includes
Spare parts & units
Exchange units
Service Packages
MRO & field service
Technical support
Consulting & training
Retrofit & modernisation
Contact member:
6 Beddington Farm Road, Croydon, Surrey CR0 4XB
Profile last updated: 2023-05-30 03:54