Wago UK & Ireland - Silver Member
Membership status:
Silver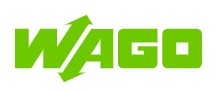 WAGO was the first company to apply spring pressure technology to connect electrical conductors, to allow maintenance-free connections in Overground and Underground transportation. For more than 40 years, WAGO has been applying it's superior electrical interconnection technology. This features quick and easy handling which is only one of the reasons that this vibration-proof spring pressure connection technology has been an industry go-to.
WAGO's enormous product range of electrical interconnection, interface and automation technologies allows us to provide an appropriate, reliable solution for Rolling Stock and Railway Infrastructure applications. You can find Wago's technology aboard electric and diesel locomotives, double decker vehicles and high-speed trains. Reliable, maintenance-free electrical connections are essential in signal technology at railroad crossings, as well as in railway station lighting or on point operating systems.
Contact member:
Triton Park, Swift Valley Industrial Estate, Rugby, Warwickshire, CV21 1SG
Profile last updated: 2023-05-30 04:06