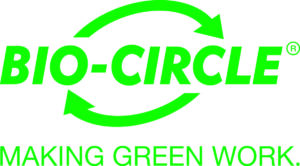 Traditionally the removal of dirt, oil, grease, soot and carbon-based contaminations on train bogies has been delivered through the use of hazardous chemicals. Why? Because they're quick and efficient at getting the job done. However there are numerous health, safety and environmental consequences, plus exponential and hidden costs:
Health & safety
harmful effects on the health of the operator – respiratory, dermatological
unpleasant to use – invasive odours, cold
Environmental impact & the waste chain
short service life
effectiveness diminishes the more they are used
not energy efficient
require a robust waste chain in place for adequate and compliant disposal
do not biodegrade – the harmful deposits in their composition become more concentrated over time
require specialist storage and the risks with on-site storage
Costs
damages – e.g. to engine paintwork as they break down the paint compounds
compliance costs – environmental, waste, health & safety
employee health costs – sick pay, time off etc
consumption costs due to the short-service life
storage costs
"Clever cleaning" – the intelligent alternative to solvent-based cleaners
Bio-Circle have made it their mission to modernise surface-cleaning processes across industries throughout the world. Over the last three decades they have pioneered transforming "old-fashioned" surface-cleaning processes that use hazardous solvents and cold-cleaners, and have replaced them with energy-efficient, powerful and safe processes that are cost and carbon-conscious. Their systems are found in 1000s of facilities across the globe and are used on a daily basis.
Bio-Circle technologies use a combination of technology, chemistry, biology and service, and their cleaning formulas are based on natural breakdown-processes that are sped-up. The result is an optimised, safe and energy-efficient clean, powered by biotechnology.
Through huge investments in R&D at their facility based in Gutersloh Germany, Bio-Circle have developed optimum combinations for hundreds of cleaning requirements across many industries.
Sustainable & safe bogie cleaning for the UK rail industry
Bio-Circle is now bringing its innovative cleaning technologies to the UK for a much-needed refresh of bogie cleaning processes, after seeing extensive success in Europe with its range of powerful UNO cleaners.
UNO cleaners are fast-acting yet solvent-reduced meaning fewer VOCs, minimal environmental impact, reduced risks to health and safety and minimised storage and compliance costs, cost of damages and other associated costs.
UNO cleaners are quickly applied to bogies and large surfaces with a jet washer. The interchangeable solutions suit varied and demanding cleaning requirements such as larger bogies and electric motors that may require a more intense clean and liquids that adhere well to vertical surfaces.
Bio-Circle create a customised cleaning plan for each of their customers based on their customer's specific objectives with regards to cost-savings, the environment and health & safety.
The rail industry is high-speed in technological development. Don't leave cleaning-processes in the past.
-ENDS-
About Bio-Circle Surface Technology Ltd
Bio-Circle operate in over 15 countries with their own subsidiary organisations and have a presence in more than 65 countries world-wide. Bio-Circle technologies are used across all sectors, including:
aerospace
aviation
transport
rail
automotive
engineering
food & drink
manufacturing
municipalities
Bio-Circle systems are used on a daily basis in thousands of facilities across the UK, Europe and worldwide. Their technologies and systems (both automatic and manual) are powerful solutions for;
component degreasing
maintenance, repair, overhaul & production
surface preparation
pipework & mould cleaning
specialist paint & varnish cleaning
Bio-Circle equipment is specifically designed to work in combination with their VOC-free or VOC-reduced cleaning liquids. The liquids are safe for operators to use and have a minimised contribution to indoor and outdoor air pollution, compared with traditional solvent-based cleaners and other hazardous materials.
Benefits of optimising cleaning processes include:
Compliance
Cost Control
Efficiency
Environmental Protection
Health & Wellbeing
Odour Control
Regular Service
www.bio-circle.co.uk | 03300 415 396 or email sales@bio-circle.co.uk