Community Rail Awards celebrate the work of staff and volunteers to support local communities
EMR, working with local partners and communities, is shortlisted for 8 awards
Winners are due to be announced in October
A project to support vulnerable young people through engineering, an artwork scheme to promote the history of Lincoln, and a celebration to mark 175 years of the Castle Line, are amongst eight shortlisted nominations for East Midlands Railway (EMR) and its community partners in this year's Community Rail Awards.
The UK-wide Community Rail Awards recognise the unsung heroes of the community rail world for their hard work and dedication. All the projects shortlisted below were funded by EMR's Community Fund. 
One project to impress judges was 'Romans to Railways' – a scheme to use space at Lincoln station to promote the history and heritage of the city. 
The six pieces of artwork, which are now on display next to platform six, were designed to revamp an area that was once overgrown and neglected. The works were a collaboration with local artist Mel Langton and pupils from Hospital School, the National Citizen Service and Lincoln City Foundation.
The striking artwork includes designs featuring Lincoln Castle, the cathedral, Newport Arch and Lincoln City Football Club, while one piece of art depicts the railway network, and another reflects the history of Lincoln being the birthplace of the tank.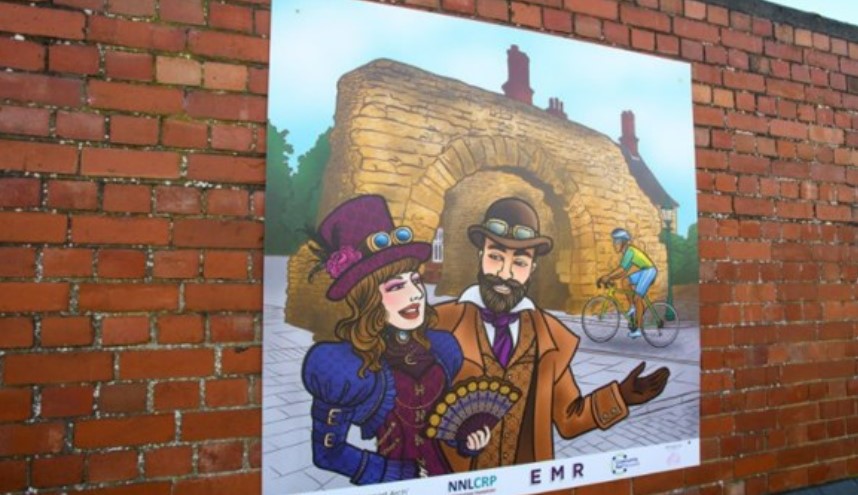 Another successful shortlisted entry involved EMR's work to mark the 175th anniversary of the Castle Line.
Working with its community partners on the route, EMR held a series of events up and down the line, including providing entertainment on board trains and at stations, with singer Jayne Darling and a group of reenactors dancing for passengers.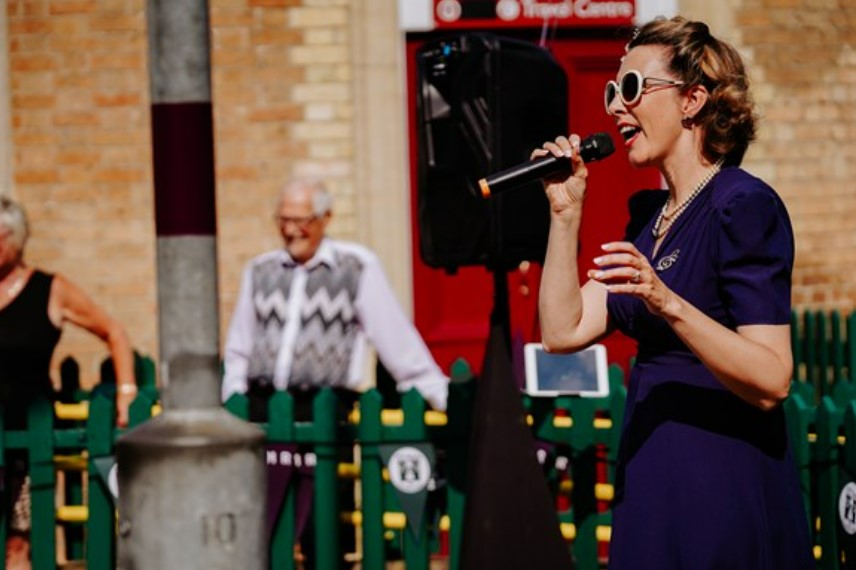 Station adopters were also part of the fun, working hard to spruce up their stations so they were ready for the anniversary. This work also included installing a brand new train planter at Burton Joyce, which was named by the local primary school children.
The project 'Turning Around Vulnerable Young Lives Through Engineering' which provided young people the opportunity to learn engineering skills while creating a new arch feature for the Derbyshire station, made the shortlist for this year's awards too.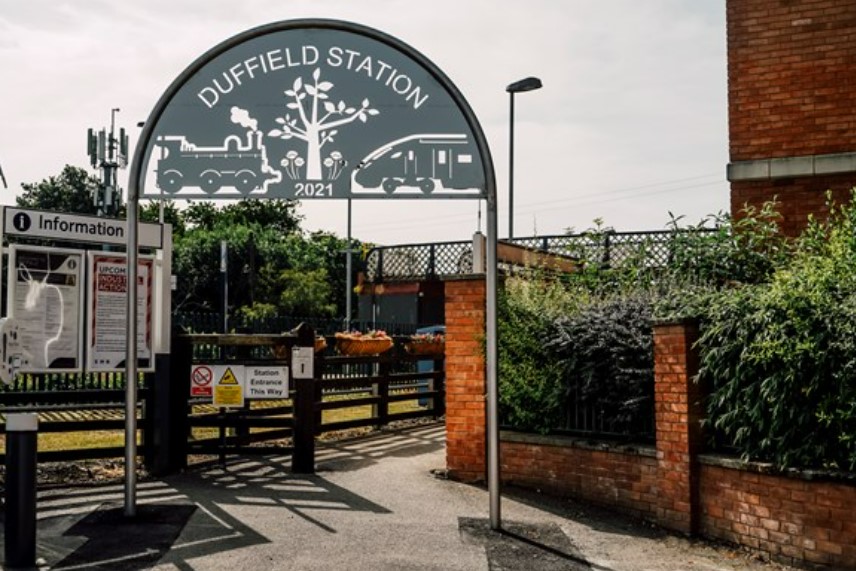 The project, developed in conjunction with Derwent Valley Line Community Rail Partnership (CRP) and East Midlands Railway (EMR), provided the young people with the opportunity to take part in a range of activities.
As well as creating a new arch for Duffield station and learning welding and fabricating skills through Engineered Learning, they also took part in team building exercises, a rail safety talk, a tour of Derby station and undertook a personal development and careers advice session – giving the students an insight into potential future industry opportunities.
Upon completion of the project, eight of the young people who took part achieved a Level 1 NCFE Award in Industry Specific Engineering Skills.
The full list of shortlisted projects run by EMR and community partners are below:
Involving Children & Young People 
Engineered Learning, Derwent Valley Line CRP and East Midlands Railway – Turning Around Vulnerable Young Lives Through Engineering (Duffield station Archway project)
Community Creative Projects & Station Arts 
Poacher Line CRP, East Midlands Railway & Network Rail – Netherfield Bridge Artwork
North Notts and Lincs CRP, East Midlands Railway and The Rotary Club of Lincoln Colonia – Romans to Railways
Small Projects Award 
North Staffs CRP and Friends of Alsager Station – Alsager Station Adopt-A-Shelter
Best Community Engagement Project 
Friends of Lowdham and Burton Joyce Stations – 175 years of the Castle Line
Tourism & Leisure Award 
Derwent Valley Line CRP – Promoting post covid return to rail travel, walks and attractions
Most Enhanced Station 
Poacher Line CRP – Sleaford Station Restoration
Station Friends & Adopters at the Heart of Communities 
Ambergate Station Adopters – Ambergate Station Adopters During the pandemic
Donna Adams, Community Engagement Manager at East Midlands Railway, said: "We are delighted that these projects have been shortlisted and the hard work of everyone involved has been recognised.
"Community rail projects create strong social benefits and help people come together to make an economic difference to their communities, helping to improve gateways to towns and villages, while promoting civic pride.
"At East Midlands Railway we are a strong supporter of community rail and proud to be part of such worthwhile projects through our Community Fund."
EMR's Community Fund aims to support communities and organisations along the EMR routes that we serve. The EMR Community Fund is designed to inspire projects and make a difference to those that need it the most.
For more information about the fund, including how to apply for funding please visit: https://www.eastmidlandsrailway.co.uk/community-fund