Loughborough-based Flotec, a trusted and leading supplier of reliable hose and engineering solutions to the rail market, is set to exhibit at Rail Infrastructure Networking 2022.
On Thursday 8th September 2022, the iconic Derby Velodrome will open its doors and welcome visitors to Rail Infrastructure Networking.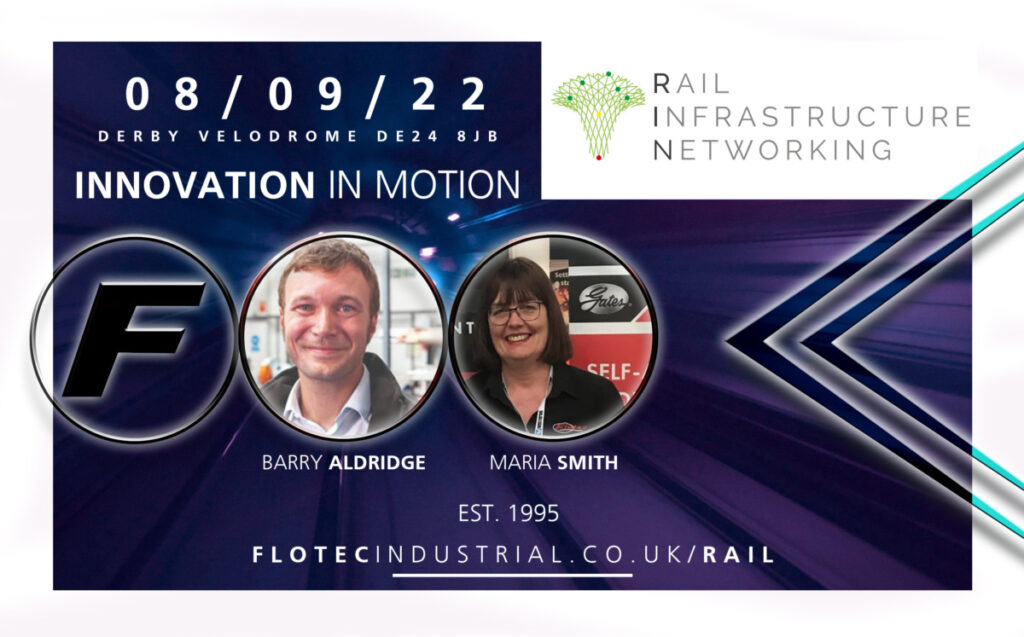 Organised by Jobson James Rail – the UK market leader in insurance and contractual advice for railway companies, RIN is further supported by the Railway Industry Association (RIA).
According to the organisers, the mission is:
"To bring the rail infrastructure industry together in one room for networking events with no distractions of speeches or presentations at a very competitive cost to suit railway companies of all budgets so they can meet each other and potential new customers to grow their businesses."
Speaking about the decision to exhibit at the Derby event, Flotec's Head of Marketing, Barry Michael Aldridge comments:
"As a supplier of hydrostatic and coolant hoses to rail rolling stock and plant companies, the Flotec Rail Division also has plenty to offer the infrastructure market so, it makes perfect commercial sense to exhibit at Rail Infrastructure Networking.
It is important for Flotec to maintain a presence and brand identity within the rail sector where Maria Smith and myself will be on-hand to demonstrate the Flotec product and service offering and answer any questions visitors may have.
We are both very much looking forward to welcoming new and familiar faces to Flotec's exhibition space on Thursday 8th September."
The doors will open at 9.30am and is free for visitors to attend.
Further information about Rail Infrastructure Networking can be found online at: https://www.rinevents.co.uk/