Ideas Limited are pleased to announce that they've been 'Highly Commended' under the 'Best Practice in Diversity, Inclusivity, and Accessibility' category at the 2023 National Transport Awards, for their inclusively designed touchpoints for the Elizabeth Line surface stations.
The National Transport Awards, now in its 20th year, celebrate those that demonstrate dedication, expertise, success, and innovation of those who work to enhance the transport networks across England, Wales, Scotland, and Northern Ireland.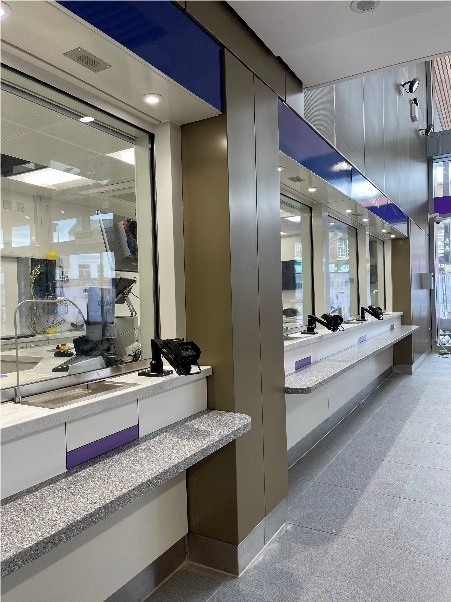 Ideas have been designing, manufacturing, and installing inclusive products and facilities for over 20 years as part of their belief that good design is inclusive design. As part of each project, Ideas listen to customers, learn from stakeholders, and collaborate with architects, contractors, engineering consultants, and facilities owners to transform the overall experience so that its inclusive to all.
Their involvement with The Elizabeth Line was no different. Design for the ticket offices and customer information facilities were designed with inclusivity from the start to ensure that they were compliant with the Equality Act and that no retrofitting was needed in future. A two-tier counter system, which is accessible by both ambulant standing and wheelchair users, and people of short stature was fitted into surface stations across the line. A DFA (design for all) cash transaction tray and a chip and pin extendable arm further address the need for accessibility for all, as well as a roll top type cash tray that removes any unnecessary under counter knee obstructions.
Their inclusively designed ticket office also features as a model of best practice in Network Rail's manual on design for stations – of which Ideas helped to create.