Altro Limited - Silver Member
Membership status:
Silver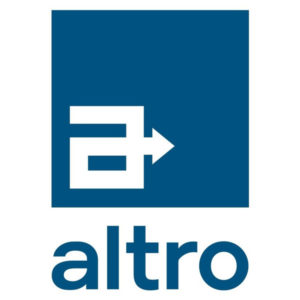 Altro has been developing and manufacturing transport flooring for over 60 years, with a vision to transform spaces for the people who use them. We turn creative thinking into practical real-world solutions, believing that design is the key to innovation and to achieving travel environments which are safe, compliant, and inviting.
Adhering to a philosophy of continuous improvement we use our extensive experience to develop both products and services that address evergreen issues as well as the challenges of tomorrow. Through this dedication to design ingenuity we have succeeded in creating intelligent new materials which provide the rail industry with unique ways to minimise weight while optimising performance.
Our Altro Transflor Tungsten™ flooring is the rail industry's only flexible acrylic floor. Designed for resilient durability and hygiene, this innovative product also offers substantial weight savings over alternative materials of comparable thickness to aid service life energy efficiency. Backed up with industry-leading slip resistance, EN 45545-2 HL2 compliance and customisable colour options, Altro Transflor Tungsten offers the versatility to meet the demands of modern rolling stock.
Through a suite of installation services Altro ensures that floors can be fitted with the highest levels of efficiency reducing time and waste and mitigating risk in the process. Our pre-cut, self-adhesive, reverse welding and laminated logos services are all cross-compatible to ensure customers can enjoy accumulative benefits across their installation.
Working closely with original equipment manufacturers, transport operators, engineers and designers from around the world, Altro adopts a human-centred approach to designing for the demands of 21st century travel. Focused on continuous improvement and outstanding quality, Altro combines the best in contemporary style with the functionality required to create vehicle interiors for a bright and sustainable future.
Contact member:
Works Road, Letchworth Garden City, SG6 1NW, Herts
Photos:
Profile last updated: 2023-05-31 10:19