Bio-Circle Surface Technology Limited - Member
Membership status:
Member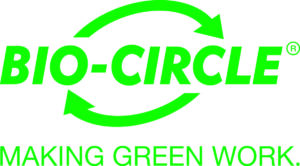 For more than 30 Years Bio-Circle have been using a unique combination of equipment, chemistry, biotechnology and service to change the way that organisations clean – always with a focus on process improvement, increased efficiency, lower environmental impact and increased health and well-being of users.
From Bogies to Bearings, Paint Guns to Pistons, Toilets to Trackside Components, our range of cleaning technologies have been working on a daily basis in the likes of Deutsche Bahn, Alstom, Siemens, CAF, Bombardier, London Underground, Network Rail and many others over a sustained period of time.
We like nothing better than to analyse both the task at hand and the process currently employed, and we are regularly able to demonstrate significantly reduced cleaning times by using the correct combination of cleaning 'variables' – examples include reducing 'Clean and Strip' processing time in a recent Gearbox Refurbishment project by more than 75%.
When it comes to reducing Environmental Footprint, our technologies are often able to assist with significant VOC reductions in addition to reduced chemical / water consumption and reduced waste generation – all of which can be very easy 'continuous improvements' when reporting on Sustainability, Carbon Footprint or ISO14000 Compliance.
Contact us for Further Info / Case Studies.
Contact member:
Units 11 - 12, Cheltenham Trade Park, Enterprise Way, Cheltenham, Gloucestershire, GL51 8LZ
Profile last updated: 2021-06-10 08:46