Greenbank Terotech Ltd - Silver Member
Membership status:
Silver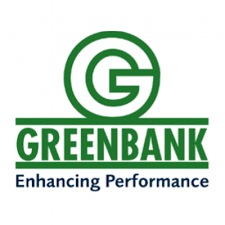 Greenbank Terotech Ltd, supported by its sister company Greenbank Engineering Services based in Creswell, Nottinghamshire, boasts over 4200 sqm of manufacturing facilities. It is equipped with 40‐tonne lifting capacity, 7m headroom and an extensive range of cutting, rolling and welding equipment enabling the production of light, medium and heavyweight fabrication for local, national and international customers.
In parallel with our industry‐leading specialist abrasion resistant lining systems, Greenbank Terotech also offers a full and complementary fabrication service.
Greenbank Terotech undertakes a wide range of fabrication projects, from small‐bore ceramic‐lined bends for abrasion‐resistant duty in steel plants to large‐frame ducting and more bespoke fabrication, such as the manufacture of a 95% scale model of an Airbus A380 and mass‐produced cab structures destined for the transport and rail network.
Greenbank's Heavy Industrial Division provides engineering products and service solutions to an array of industries, including power, coal, steel, cement, paper, sugar, minerals, automotive, rail, glass, chemical, food and water.
Contact member:
Hartshorne Road, Woodville, Swadlincote, Derbyshire, DE11 7GT
Profile last updated: 2023-05-31 10:38