Intersol Technical Services Limited - Member
Membership status:
Member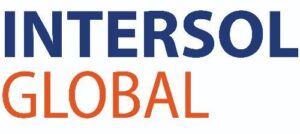 "It's all about conversations" (Ian Prosser, HM Chief Inspector of Railways) at the launch of Rail Safety Week, 26th June 2023, and the training and accrediting the management of meaningful workplace conversations is key to all we do at Intersol Global.
Supporting the modern Rail industry with contemporary, relevant, and proportionate investigation skills that significantly improve the health, safety, and well-being of all stakeholders in the sector whilst best ensuring compliance with requirements of the Office of Rail and Road Regulation.
Positioning the Nolan Principles and our own values at the centre of our professional services, we work with you to train and accredit your staff with core investigation skills that are proven to deliver more reliable and accurate outputs and decision-making, quicker and more efficiently whilst ensuring investigation processes are more consistent and compliant.
Currently supporting Network Rail and embedded strategically within Virgin Trains and LNER management development programmes, the Intersol training programme enables rail industry staff to be more confident, productive, resilient, and credible.
As a Skillsfirst accredited training provider, also awarded British Standard 102000 and ISO 9001, Intersol Global don't just train your teams, they accredit and support them operationally if required.
See contact details below and don't hesitate to give us a call.
Contact member:
Suite 10a First Floor, St James Business Centre, Wilderspool Causeway, Warrington, Cheshire, WA4 6PS
Profile last updated: 2023-07-05 08:47