Nufox Rubber Ltd - Member
Membership status:
Member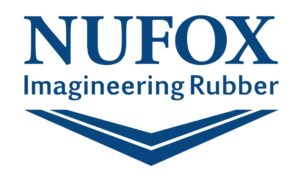 The Nufox reputation within the Rail Industry comes from providing effective solutions from concept to completion for both new build and midlife refurbishment.
Our engineers and technical experts have a wealth of knowledge in all aspects of this industry which underpins our manufacturing capabilities including material and rubber profile selection and above all quality.
We work to and comply with to EN 45545-2, BR568, BS6853, NFF16-101, APTA130, DIN 4102, UL94-V0 and other national and international fire safety standards. We have a flexible production program which allows us to meet urgent deadlines.
We treat every project with care and imagination to make sure we specify the optimum solution, and the extensive range of manufacturing capabilities ensure that we can create the ultimate end product, without compromise and with quality central to all our thinking.
Contact member:
Unit 1 Bentley Avenue, Stake Hill Industrial Estate, Middleton, Manchester, M24 2GP
Profile last updated: 2022-05-26 05:28