Membership status:
Silver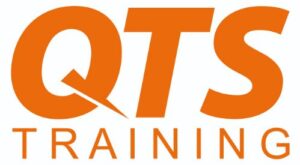 QTS Training Ltd is a subsidiary of QTS Group Ltd, a large Railway Infrastructure Maintenance provider operating throughout the United Kingdom and a Principal Contract to Network Rail.
QTS Training Ltd was established in 2008 to ensure that quality training was provided to the QTS Group and has now established itself as one of the leading Railway Safety and Health & Safety training providers in the UK. We are rated by NSAR (National Skills Academy for Rail) as a Gold accredited training provider.
Our training services include:
– Railway Safety Critical
– On-track Plant
– IRATA Rope Access
– Confined Space
– First Aid
– Health and Safety
– Construction Site Safety
– Drilling Operations
QTS Training is accredited by NSAR, SQA, CITB, PASMA, IRATA, City & Guilds ILM, and MP Awards.
QTS Training has training facilities throughout the UK, including Linby, Nottinghamshire, Leeds and Malmesbury, Wiltshire as well as our HQ in Scotland.
Further information can be obtained by visiting our website www.qtstrainingservices.co.uk, emailing our team on qtstraining@qtsgroup.com or calling 01357 440222
Contact member:
Nottinghamshire Training Centre, Baxter House, Robey Close, Linby, NG15 8AA
Profile last updated: 2021-06-11 01:23