Rider Levett Bucknall - Member
Membership status:
Member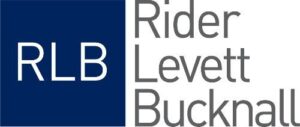 RLB is an independent global construction and property consultancy providing management and advice throughout the built environment.
We are committed to creating value for our clients, achieving commercial, project and programme success and optimising assets across the world. We do this through our extensive expertise in cost management and quantity surveying, project and programme management, asset advisory and specialist consultancy.
We have a wealth of global experience in delivering projects that transform freight and passenger transport and provide long-term benefits to operational safety, budgets, communities, and the environment. Our UK-based rail infrastructure experts use that expertise and draw on a deep database of best practice benchmarks to manage, schedule, cost and advise cutting-edge rail projects.
Our varied experience includes permanent way, power supply, signalling, tunnels, bridges, electrification, railway stations and telecommunications. Our experts have worked across metropolitan rail networks, regional and national rail enhancements, reactive and planned rail maintenance, track renewals, rolling stock maintenance and station running.
Contact member:
15 Colmore Row, Birmingham, West Midlands, B3 2BH
Profile last updated: 2023-10-10 08:00