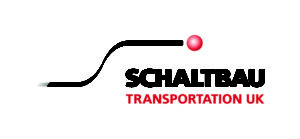 Schaltbau Transportation UK (SBTUK) is the front desk for products of the Schaltbau Group (a collection of Europe's top 3 suppliers in their scopes of supply).:
Bode
RAWAG
SBRS
Schaltbau GmbH
With Business streams and access to the group companies we can supply solutions on: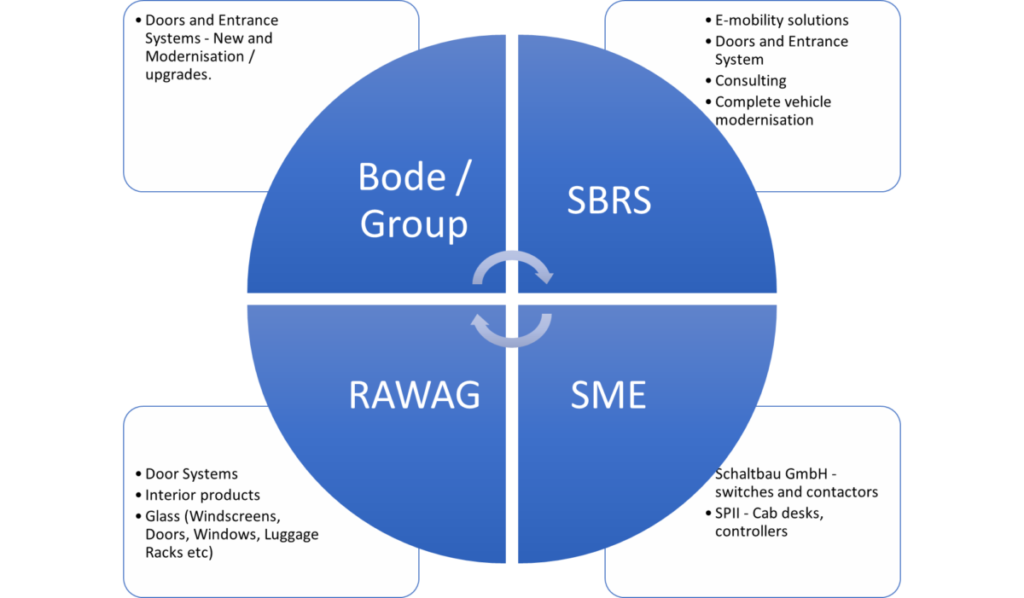 SBTUK has decades of experience and brought together UK experts in the fields of train doors, HVAC systems and toilets under one umbrella company. As a leading equipment supplier, we are an established partner of the major railway manufacturers and operators in the UK and, via the Group, roughout the world.
The companies SBTUK has incorporated into the UK product portfolio are:
Albatros – onboard equipment supplier specialising in HVACs
Rail Door Solutions – design, overhaul and maintenance of train door systems
Dreissen Interiors and toilets
PCC (Precision Custom Composites) – leading UK toilet supplier
Sepsa Mehda – UK and Ireland representation
These complement our extensive portfolio of Group products and services
We are leaders in the UK when it comes to doors, toilets , interiors, power systems and heating, ventilation and air conditioning (HVAC) systems on UK trains. We provide the solutions to the problems of the leading train operators, rolling stock companies and original equipment manufacturers. We have the tools, expertise and knowledge to keep your trains on the rails and your passengers happy. Located in Milton Keynes in a dedicated 33,000 square foot facility, we are ideally located geographically with good communication links to support our customers across the UK and IrelandThe base includes:
A dedicatedarea where we can overhaul HVAC units.
A controlled safe area for the repair / overhaul of the HVACelectronic controllers that manage and operate those units, and other electronic
an electrical section that does high power, high voltage testing, diagnoses of electronic issues, repair and overhaul.
A design centre in which our staff are hard at work coming up with the solutions to transform the rail industry for the better.
Several test and display areas (doors, toilets, HVAC, train cabs) for real-world visualisation of solutions
Engineering, Project Management, Business Development, Sales, Purchasing, HR, Finance.
Our services include;
manufacture,
build to print,
maintenance services,
spares,
repairs,
overhauls,
modification upgrades and performance enhancements.
A dedicated team are here to support all your maintenance requirements at our facility in Milton Keynes or via our mobile service team at our customer's sites.
We have the passion, and decades of experience, to provide the right solutions to your problems!.
Contact member:
Unit 2, Patriot Drive, Rooksley, Milton Keynes, MK13 8PU
Photos:
Primary contact:
VP - Business Development, Sales & Projects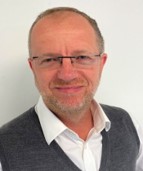 Profile last updated: 2022-04-29 12:40