Westermo Data Communications Ltd - Member
Membership status:
Member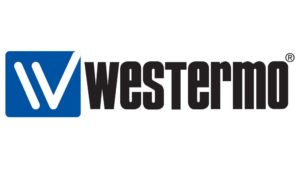 Westermo is a global supplier of industrial data communication solutions for demanding applications in the transport, water and energy markets and others. For more than 40 years Westermo has been at the forefront of data networking product development . To provide the best possible support, we have local presence in more than 35 countries.
We provide our leading products and solutions for the rail market to support both onboard rail and trackside applications. . We are helping rail companies meet the growing need for more robust communication networks that support the evolution in train control and management systems, signalling, passenger counting, passenger information and CCTV systems.
Ethernet technology has become the standard for creating the data communication backbone used by train control management systems, passenger information systems, CCTV and infotainment systems. These networks are built and managed using Westermo's robust Ethernet switches that feature a range of IP networking protocols.
With more types of equipment and systems being connected to these networks, this creates a need for more ports and increased capacity, as well as for more cables to be installed for power and data. Power over Ethernet (PoE) technology is an ideal solution to this challenge, as end devices can be powered through the network cable, enabling significant cost and space savings.
Traditional PoE solutions rely on additional external power supplies to provide the necessary voltage on the data cable. The latest PoE devices from Westermo feature more advanced designs that incorporate a DC/DC converter, allowing the train's own power grid to be utilised directly. This methodology also makes it easier to provide electrical isolation between each Ethernet port, which is important in preventing over-voltages or short circuits propagating throughout the network.
For applications where network cables cannot be used – for instance, getting information from the moving train to the ground, connecting carriages where a specialised train coupler is not available for network cables, or providing internet access for personnel and passengers, Westermo has developed robust wireless local area network (WLAN) devices.
The Westermo RT-310, RT-320 and RT-370 WLAN devices ensure reliable, continuous, high-speed data communications in extreme operational environments, supporting applications such as monitoring train speeds and track conditions and providing onboard video surveillance and passenger hotspots.
The WLAN devices support communications from train to ground by offering high-output levels to achieve stable connection. Ensuring seamless communication as a train moves along the track, devices provide fast handover support, enabling switching from one trackside access point to the next. Inter-Consist Link (ICL) mode provides stable and secure communication between consists, and without the cost of installing communication cabling over the couplers.
The WLAN devices are also ideal for providing passengers with internet access. The high input sensitivity of these devices enables a good connection even to weak signals, while fast connection support speeds up the process of establishing connectivity for passengers.
Contact member:
Westermo Data Communications Ltd, Westermo Network Technologies AB, Talisman Business Centre, Duncan Road, Park Gate, Southampton, SO31 7GA
Profile last updated: 2021-06-10 05:23