Amulet Security were delighted to be able to support Avanti West Coast during Safer Station Week, Amulet Security Safeguarding officers and management team joined forces with Avanti Westcoast to raise awareness among customers about the innovative Railway Guardian app and awareness in regard to general rail safety. This partnership aimed to enhance passenger safety and provide a secure travel experience for all.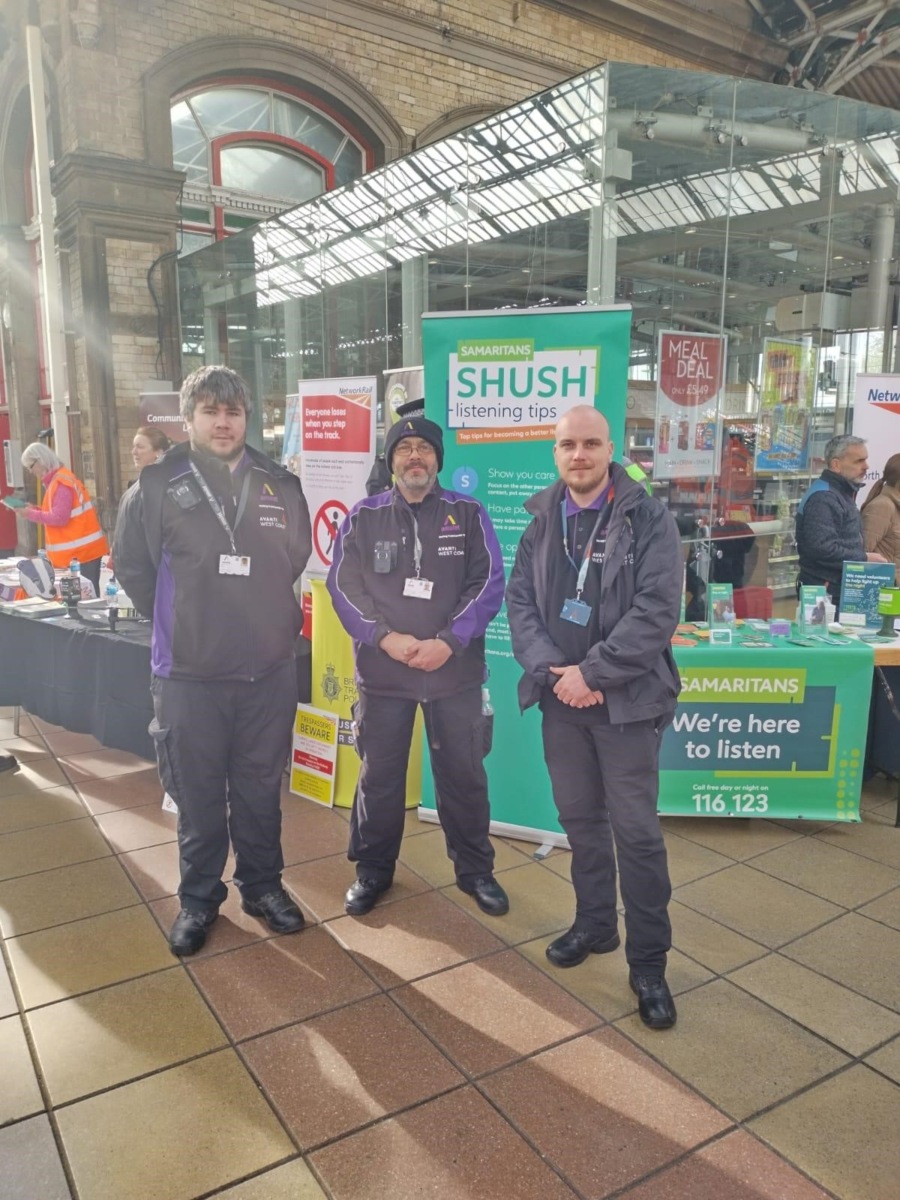 Throughout the week, the Amulet Security Safeguarding team demonstrated their unwavering commitment by being present at various hot spot stations every day, offering their expertise and support to Avanti Westcoast and its customers. Their presence not only reassured passengers but also highlighted the importance of proactive safety measures in the railway industry.
The Railway Guardian app, developed by the BTP, and is free to all users, is an all-in-one safety app. The app allows you to report crimes or concerns on the rail network, share your journeys with trusted contacts, and get access to news, guides, or support.
It is essential for customers to feel safe and empowered when they travel, and by downloading the Railway Guardian app, help is always at hand if you need it.
Amulet Security Safeguarding's dedicated team members were on hand every day, engaging with customers with other partners such as the Railway Children, BTP and Samaritans to further help raise awareness and support to the travelling public. Being visible and engaging made it easy for passengers to ask questions and receive additional information on where they can get support or information on the app.
These partnerships strengthen the relationship between the Amulet Security Safeguarding team, Avanti Westcoast and other stakeholders.  Passenger safety is paramount and it is great to see these collaborative initiatives to create a secure and enjoyable travel environment.