Map Unavailable
Date/Time
Date(s) - November 23 2023
9:30am - 2:00pm
Location
BCIMO, Very Light Rail National Innovation Centre
This is event is now full – if you wish to be added to the waiting list please let Karen know.
We are delighted to bring this special Light Rail event to our members and are excited to bring both our rolling stock AND infrastructure members together to hear about this exciting topic. 
With 10 light rail operating systems across the UK, and more planned, our Light Rail event will provide delegates with a cross section of perspectives covering new innovation, new projects and new opportunities both in the UK and overseas. 
This half day event, hosted in the brand new BCIMO dedicated very light rail centre in Dudley, will provide two sessions to give you a view on both rolling stock and infrastructure issues relating to light rail from a range of speakers across the sector as well as delivering our roll call, panel Q&As and excellent networking opportunities. 
Session 1 
Session 1 will look at the UK and international picture and opportunities as well as deliver insight from Coventry City Council Very Light Rail project and Network Rail's views for light rail with speakers including: 
James Hammett, UK Tram

 

Matt Johnston, Mainspring

 

Nicola Small, Coventry City Council

 

Mike Smith and Simon Coulthard, Network Rail

 
Session 2 
This session will look more closely at project planning and delivery with the next big project 'West Yorkshire Combined Authority', as well as new innovation delivered following the Croydon tram incident, new updates from Revolution VLR and finally an update from BCIMO.  
Luke Albanese, West Yorkshire Combined Authority

Cath Leech, Anturas

 

Nick Goodhand, DB ESG

 

Tim Burleigh, Eversholt Rail

 

Nick Mallinson, BCIMO

 
Introducing our Headline Partner 

We are excited to have Revolution VLR as our headline event partner.  
"Eversholt Rail and Transport Design International are delighted to sponsor the Rail Forum Light Rail event to showcase our award winning Revolution Very Light Rail (RVLR) vehicle.  This first-of-a-kind, innovative vehicle uses the latest technologies to deliver a cost-effective, lightweight, sustainable transport system."  Tim Burleigh, Head of External Relations, Eversholt Rail
'In the current economic and environmental climate, TDI recognises the growing importance of Very Light Rail solutions as obvious alternatives to more traditional rail options. As we promote VLR we are seeing a considerable interest in the UK and globally with Revolution VLR and our next generation urban vehicles, Lync and Orbit. The TDI team is looking forward to the Rail Forum Light Rail event and discussing the latest developments for Revolution VLR.'  Darren Smith, Commercial Director, Transport Design International
Our Event Partners 
We are also delighted to introduce our three event partners: 
DB ESG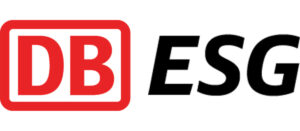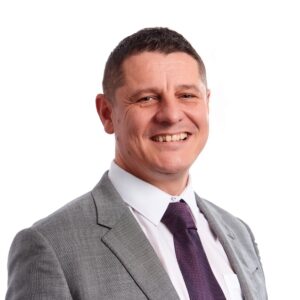 DB ESG, as tram safety and technology integration experts, are delighted to be sponsoring the Rail Forum's Light Rail Event. We are proud to have delivered the UK's first SIL2 accredited light rail overspeed protection system to Transport for London for the vehicles operated by London Trams in the Croydon area.  We are also currently working with Transport for Greater Manchester, the UK's largest light rail system, to deliver their critical tram safety improvement programme.
Nick Goodhand, Managing Director, DB ESG
Light Rail Conference 2024 

We have partnered with next year's UK Light Rail Conference which presents an excellent 'next event' from this, to learn more about the exciting opportunities and developments in light rail.  We are also pleased to remind members that they receive 10% off bookings for Mainspring events including the 2024 UK Light Rail Conference to continue your understanding of light rail.  Visit: https://www.mainspring.co.uk/products/events/
BCIMO 

BCIMO is a not for profit Research and Technology Organisation, established to oversee the build, launch and operation of the Very Light Rail National Innovation Centre (VLRNIC), a unique, purpose-built, rail research and development facility based in Dudley in the West Midlands.
Optional post-event tour 
Delegates are encouraged to take part in the post event tour of the BCIMO facilities including a walk along the test track to the tunnel. 
PPE will be required (minimum safety footwear and hi-vis upper).  Please indicate in the registration field below if you are interested in place.   Allocation of places will be confirmed in the joining instructions.  Tour should complete around 3:30pm. 
Who should attend? 
This event is ideal for anyone currently working in or looking to expand into the light rail field from infrastructure innovation / maintenance / and rolling stock materials / components / light weighting and technologies or is keen to understand more about the sector.  Vehicle builders, owners, infrastructure tier 1s and associated supply chain with light rail offerings will gain valuable insight and networking. 
Venue 
BCIMO, Very Light Rail National Innovation Centre, Zoological Drive, Dudley, DY1 4AW 
Tickets 
Rail Forum members can have up to 2 free of charge places.  Additional places are charged at £50 plus VAT each. 
Non Rail Forum members are welcome to attend this event.  A ticket, maximum one per company, can be purchased for £150. 
Registration Deadline 
Event full, please contact Karen if you wish to be placed on the waiting list.  Joining information will be sent out on Tuesday 13th November. 
Sorry, bookings have now closed for this event.