National Skills Academy Rail (NSAR) - Member
Membership status:
Member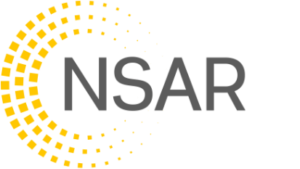 NSAR (the National Skills Academy for Rail) is a not-for-profit membership organisation established in 2010 to provide strategic leadership on skills issues in rail. It delivers expert skills and workforce consultancy services to businesses in the rail, transport and infrastructure sectors.
They have a specialist team of consultants that support their member organisations and clients with a range of services – workforce analysis and planning, quality assurance of rail industry training providers and apprenticeship support.
Using data analysis and forecasting to help organisations understand their current workforce and make informed decisions on workforce planning and recruitment.
Providing quality assurance and complianceservices to ensure training providers are delivering high-quality programmes that the industry can trust.
Helping employers with a variety of apprenticeship services – including support with apprenticeship levies and apprenticeship programme planning and assessment.
Matching organisations with the right apprenticeship training providers for their workforce needs and providing procurement support or procuring viable apprenticeship cohorts on their behalf.
NSAR's credibility within the industry and unique expertise enables them to provide specialised support to organisations that seek to meet their skills needs. In a rapidly changing skills landscape, they act as a coordinated and powerful voice, on behalf of the sector, to influence government policy and planning to safeguard rail industry interest. NSAR is trusted by the rail industry to provide workable solutions for the provision of skills needed for the increasing demands of a modern railway.
Contact member:
26th Floor Millbank Tower, 21-24 Millbank, London, SW1P 4QP
Profile last updated: 2023-08-10 03:52