The CCTV Company - Member
Membership status:
Member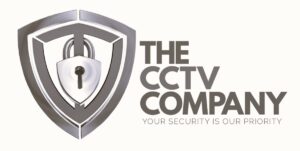 The CCTV Company is a National NSI Security Installer offering a fully integrated security solution to exceed industry standards. Our core competencies are the delivery of fully integrated security systems to give clients complete protection of buildings & assets. The systems and solutions we provide enhance safety and production. Included in our offerings as an organisation are CCTV, Access Control, Intruder and hold up Alarms, Barriers, & ARC monitoring. We are accredited by several professional bodies including NSI Gold, Avetta, Achilles, SSIP, Cyber Essentials and RISQS.
We are very proud to be an organisation that takes our commitment to social value and enriching the communities we work in seriously. As a family-owned business, operating both locally and nationally, our connection to our communities is of even greater importance and we aim to build a strong sense of purpose and mission around our social impact. The CCTV Company is committed to a policy of effectively managing environmental performance to minimise the impact of our business processes on the natural environment and the community at large. This commitment extends to all workplaces, employees and others affected by our operations.
Contact member:
130 Church Street, Orrell, Wigan, Lancashire, WN5 7AS
Profile last updated: 2023-08-10 07:01